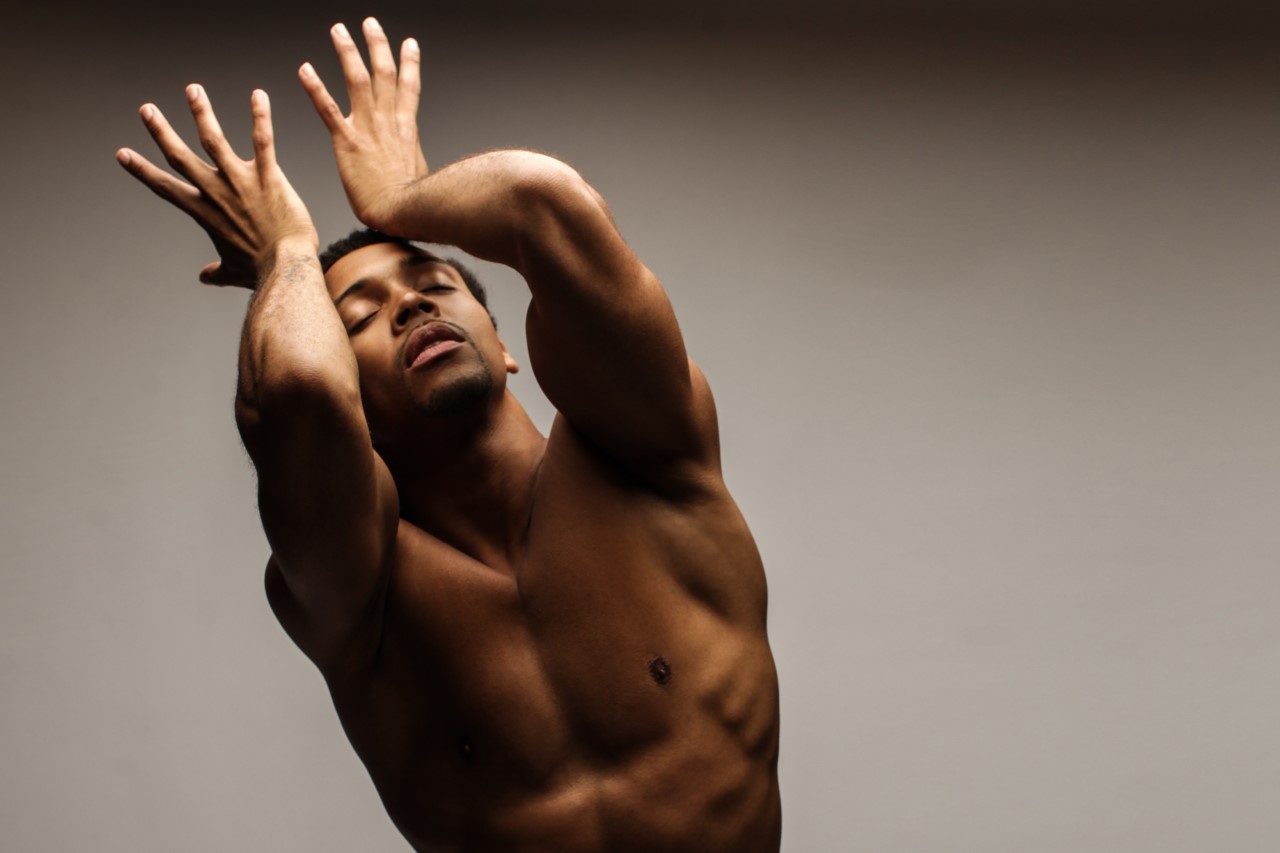 Contemporary Masterclass with Levi Marsman
February 16, 2023 6:45pm
Due to popular demand Levi Marsman will return to offer a contemporary class. Cleveland Dance Movement and Verb "Ohio Contemporary Ballet" present an open community masterclass with choreographer and former Ailey II dancer, Levi Marsman on Thursday, February 16, 2023, at 6:45pm. Together the two organizations seek to bring the community a deeper appreciation and understanding of cultures while finding community in dance. The evening will encompass a 90-minute contemporary masterclass followed by a meet-and-greet. This class is a fusion of modern, ballet and jazz, and this unique style explores a wide range of expressive movements and syncopated rhythms. Class is designed to work on finding freedom in the use of movement while developing your technique and building a strong foundation. Each class involves learning original choreography while focusing on theatrical elements and mastering musicality. Participants of all ages (14-adult) and ability levels are welcome. Cost is $18 or classcards apply. Register through Mindbody below.
For each student that registers receive a code to purchase a $10 ticket to see the premiere of his newest commission at The Breen Center on February 18, 2023! Act fast this contemporary class has limited spots and sold out last time.
The Verb Center for Dance studios are located at 3558 Lee Road in Shaker Heights behind The Dealership. Click here for directions. Free parking available use lot closest to Chagrin Rd.
Register Now
Registrations are prepaid online through Mindbody. You will need to create a profile through Mindbody. Questions call 216-397-3757 ext 2.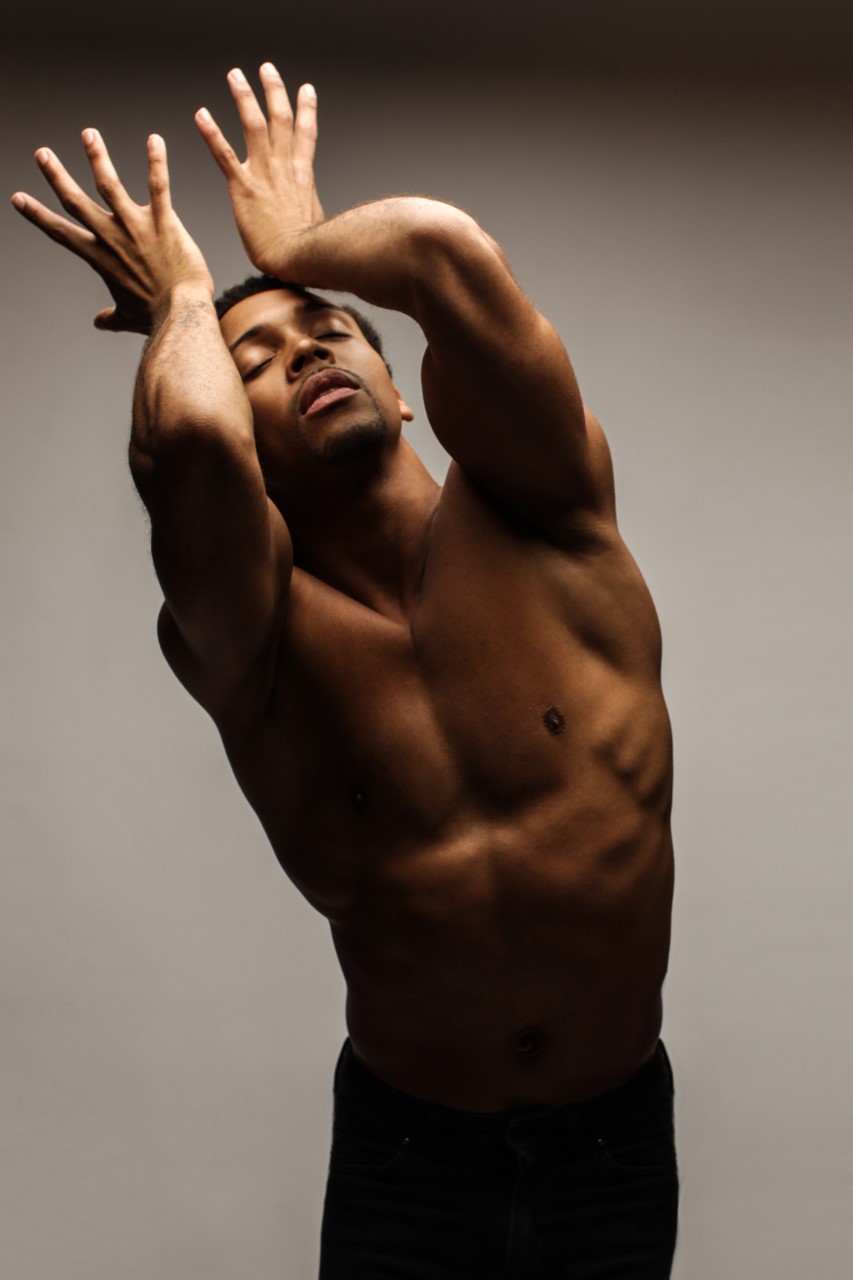 Choreographer
Levi Marsman
Levi Philip Marsman was born and raised in Boston, MA and he began his training at the Boston Arts Academy, OrigiNation Cultural Arts Center, and Jeanette Neill Dance Studio as a scholarship recipient in their Boston Youth Moves Program.  After graduating from the from the Walnut Hill School for the Arts, Levi was awarded a place in the Scholarship Program at The Ailey School.  He later enrolled in the Ailey/Fordham BFA Program, which lead to an invitation to join Ailey II by former director, Sylvia Waters before graduation.  Levi's performance credits include the Radio City Christmas Spectacular (New York), Movements Dance Company (Jamaica), OrigiNation (Boston), Lula Washington Dance Theatre (Los Angeles), Reed Dance (Pittsburgh) and PHILADANCO! (Philadelphia).
Levi is currently an instructor at Urbanity Dance and in the Ailey Extension program at the Ailey School and has been Artist in Residence at the Boston Arts Academy, the Boston Conservatory at Berklee and Teacher In Residence for Urbanity Dance. The Isabella Stewart Gardner Museum commissioned him to create a new work entitled 'Colorful' in conjunction with the opening of their exhibit, "Boston's Apollo" in 2020 and he created, "some kind of peace", to close out Richmond Ballet's 2021 season. He was choreographer for Boston Lyric Opera's 2021 production of "Cavalleria Rusticana," Urbanity Dance premiered a trio of his in Boston as part of their 10th anniversary season and, most recently, Dallas Black Dance Theatre: Encore! commissioned a second work of his this spring. He has also created works for institutions such as Dallas Black Dance Theatre: Encore!, the Walnut Hill School for the Arts, Douglas Anderson School of the Arts, LaVilla School for the Arts, Sharron Miller Academy for the Performing Arts, Alexander W. Dreyfoos School for the Arts, Marygrove College, Renaissance High School, Boston Youth Moves, Dean College, Endicott College, Eastern Michigan University, Wheaton College, Georgetown University's Black Movements Dance Theatre, the Joffrey School, Boston Conservatory at Berklee, The Ailey School, Reed Dance, the Chamber Music Society of Palm Beach, Ballet Ecclectica at Center of Creative Arts, OrigiNation and MOVE(NYC).
Levi's awards include Contemporary Dance Silver Medalist of the 4th Seoul International Dance Competition, 2007 Young Professionals Awardee—Martha Hill Dance Fund, Best Performance at the 10th Annual Oakland Dance Festival in Michigan and first recipient of the 2016 Ballet Inc. Emerging Choreographer Award.  He was asked to perform an original solo in the 2018 Boston Contemporary Dance Festival and was one of two guest choreographers to create a new work for Urbanity Dance in Boston in their "Urbanity NeXt" Project in 2017.
He returns this year to Boston Ballet School's Summer Intensive after creating new works for The Ailey School and the Boston Conservatory at Berklee. He is excited to have been movement choreographer for his second project with Commonwealth Shakespeare Company as they present 'Much Ado About Nothing' for "Shakespeare in the Common" after being nominated for Outstanding Choreography by the Boston Theater Critic's Association for his work on the Commonwealth Shakespeare Company's 2021 production of "The Tempest."
Frequently Asked Questions
Daily Adult Ballet Class Schedule
Class are drop-in and just require pre-registration online to secure your spot. All class registrations are online through Mindbody. You will need to set up a create a profile through Mindbody. Normal class rates are $18/ class or $160 for a 10 pack class card.
Still have a question? Shoot us an email and we'll get back to you!