Dance for Everyone Teachers
Meet the teachers of the Dance For Everyone Program.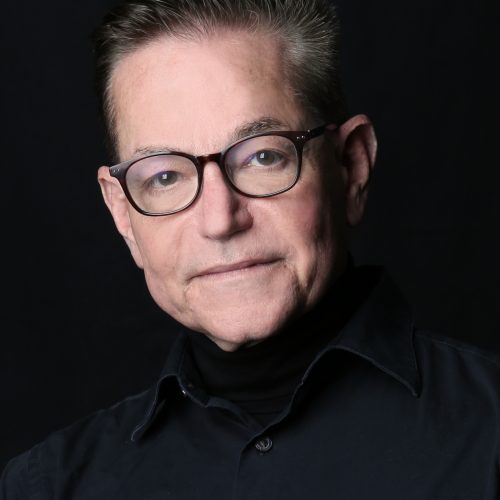 A former dancer with Ohio Ballet Dickinson's association with that company began in 1988. He later became ballet master and director of company touring.  Dickinson was also a soloist with Boston Ballet for eight years. At age fifteen, he joined the Pasadena Dance Theatre and was awarded a National Endowment for the Arts Emerging Choreographer Award for a work premiered by the same company. He performed in the PBS television production of "Frankie and Johnny" with the Chicago Ballet. and danced principal roles in Asian, European and American tours with Rudolf Nureyev and the Boston Ballet. In addition to his professional work, Dickinson had an extensive dance career including principal and soloist roles at Chicago Ballet, Honolulu City Ballet and various regional companies. Previously, he served as Artistic Associate for Hubbard Street Dance Chicago and the Artistic Director of Ballet Western Reserve, Great Lakes Festival Ballet, Chamber Dance Theatre. He has also directed Boston Ballet II and has a Master of Fine Arts degree in Contemporary Dance from Case Western Reserve University.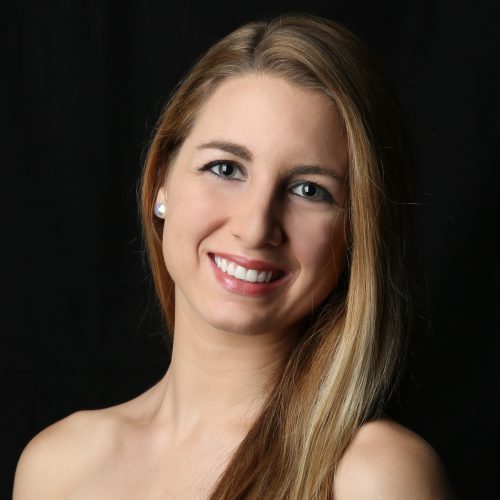 Christina Lindhout, from Mansfield, Ohio, started training in dance at the age of five at Opus II Dance Studio under the direction of Hellie Schussler. She became a member of Opus II's pre-professional company, Ashland Regional Ballet, in middle school and remained with them through high school. She spent summers training at the Orlando Ballet School, Magnus Midwest, American Ballet Theatre, and BalletMet Columbus. Upon graduating magna cum laude from high school, Christina accepted a traineeship at BalletMet under the direction of Edward Liang. While at BalletMet, she had the opportunity to perform in many professional works with the company, including The Nutcracker, Swan Lake, Symphony in C, and Carousel. Christina was a dancer with Verb Ballets.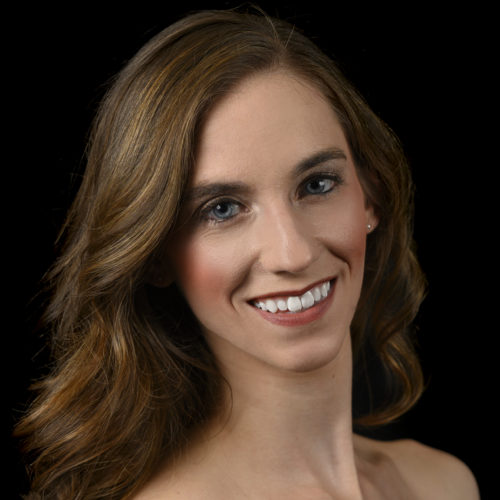 Kelly Korfhage, a native of Cleveland, began her training at age 10 under Joanne H. Morscher and Ana Lobe. She attended summer intensives at ABT Detroit, Central Pennsylvania Youth Ballet, BalletMet, Cincinnati Ballet, and North Carolina Dance Theatre. She furthered her dance education at the University of Cincinnati-College Conservatory of Music as a Corbett Award scholarship recipient, and graduated cum laude with a BFA in ballet performance. Following graduation, Kelly became a member of Kansas City Ballet's second company, KCB2, for two seasons where she had the opportunity to perform with the company in repertoire such as Septime Webre's Alice (In Wonderland) and Adam Hougland's Rite of Spring. Kelly joined Verb Ballets in 2016 and has been featured in works such as Andante Sostenuto and Schubert Waltzes.
Antonio Morillo is from Orlando, Florida. He received his Associate of Arts in Dance Performance from Valencia College and his BFA in Dance Performance from the University of South Florida. Antonio has performed with the Patel Conservatory's Next Generation Ballet as well as Tampa City Ballet. He has performed works by Jon Lehrer, José Limón, Alonzo King LINES Ballet, Robert Moses' Kin, and Maurice Causey. Antonio joined Verb Ballets in 2016 and has been featured in such works as Andante Sostenuto and Aposiopesis.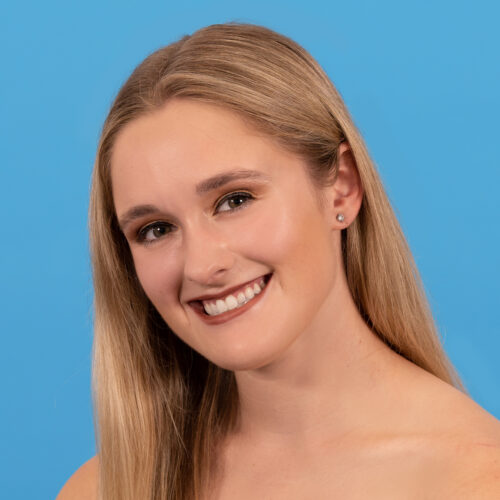 Originally from Pickerington, Ohio, Ashley received her dance training from BalletMet in Columbus, Ohio. She has trained with several other companies including Alonzo King LINES Ballet, Complexions Contemporary Ballet, Festival Ballet Providence, Orlando Ballet, and Central Pennsylvania Youth Ballet. In December 2019, Ashley graduated Summa Cum Laude with a bachelor's degree in business from Belmont University. Professional experience includes dancing with Nashville Ballet and Oklahoma City Ballet. Works she has performed include The Nutcracker, Sleeping Beauty, Swan Lake, Eight by Benny, KL3668, and Anti/gone. Ashley danced with Verb Ballets from 2019-2022. She now works in marketing and teaches in Verb's Dance for Everyone program.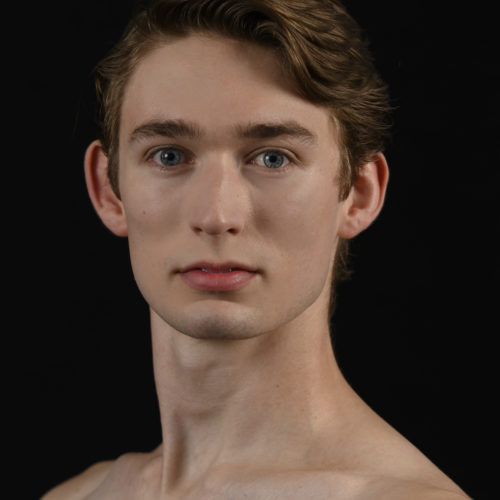 Benjamin Shepard began dancing in Annapolis, Maryland and trained with Ballet Theater of Maryland, as well as attending summer programs at The Washington School of Ballet, The Kirov Academy, and Central Pennsylvania Youth Ballet. He then continued his training and education on a full tuition scholarship at Butler University where he graduated with a Bachelor of Science in Arts Administration and Dance. He had the privilege of performing as a guest artist during his time at Butler with Ballet Theater of Indiana; he performed the role of Gurn in La Sylphide as well as Dr. Seward in Dracula. While performing with Butler Ballet, his favorite roles were Rothbart in Swan Lake, The Flower Cavalier in the Nutcracker, a soloist in Viva Vivaldi by Gerald Arpino, and the Second Movement Soloist in George Balanchine's The Four Temperaments. Benjamin joined Verb Ballets in 2018 and has been featured in works such as Paganini Rhapsody.
Dance for Youth Teachers
Meet the teachers of the Dance For Youth Program.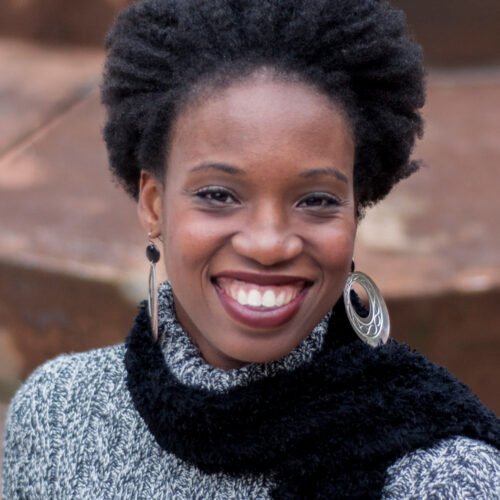 Andrea McCormick is a Performing and Teaching Artist from Cleveland with a Bachelor of Arts in Theater Studies, emphasizing in Dance and Applied Voice, from Wright State University. Andrea teaches various dance, theater acting, and musical theater to all ages and abilities with theaters and companies around Northeast Ohio, including but not limited to Playhouse Square, Dancing Wheels, Cleveland Play House, and DANCEcleveland. Under the stage name Andrea Belser, she also continuously works on and off stage as an actor, dancer, singer, choreographer, stage manager, and dresser. You may have last seen her perform as Aesop in The Fox and the Crow at Talespinner Children's Theatre, Ensemble in Aida at Karamu House, Dr. Ehrn in Freaky Friday at Lakeland Civic Theater, or Chiffon in Little Shop of Horrors at French Creek Theater. Her choreographer credits include My Way at The Fine Arts Association, The King of the Animals, The Oba Asks for a Mountain and The Mummies and the Magic Prince at Talespinner Children's Theatre, and Once On This Island, Jr. at Near West Theatre. Andrea's awards include 2008 Best Actress in Cleveland for her role as Juliette in I Have Before Me a Remarkable Document Given to Me by a Young Lady from Rwanda at Dobama Theater, and a nomination for 2012 Best Actress in Cleveland for her role as Pecola in The Bluest Eye at Karamu House.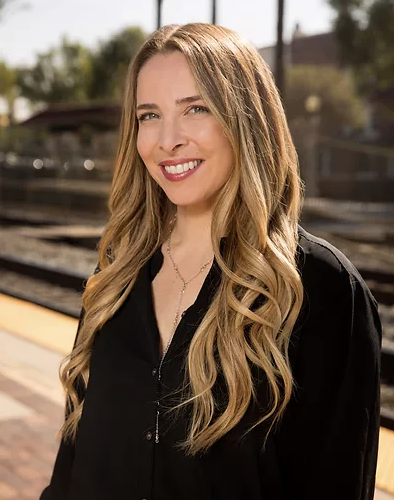 Jennifer grew up dancing at her mother's studio, Cathleen Forcucci Dance Academy in Orange County, CA. After her mother's passing, she owned and directed CF Dance Academy in Fullerton, CA for 18 years. During that time Jennifer also directed the award-winning Fullerton Youth Ballet Junior and Senior companies. She presented annual ballets including Coppélia, Swan Lake, Sleeping Beauty, Paquita and The Nutcracker as well as original works including The Little Mermaid and The Jungle Book. In 2017, two of Jennifer's advanced students represented the United States at the Cecchetti International Ballet Competition in Florence, Italy. Jennifer is currently serving her second term and eighth year as Secretary on the Board of Directors for Cecchetti USA Classical Ballet. Jennifer holds her Licentiate Teaching Certification for Cecchetti Classical Ballet and is looking forward to training as an International Examiner.