Verb Ballets and BlueWater Chamber Orchestra have joined forces to create, Building Bridges Together, a captivating collaboration designed, performed, and filmed specifically for virtual performance. This uniquely Cleveland-born partnership combines the evocative dancers of Verb Ballets under the leadership of Producing Artistic Director, Dr. Margaret Carlson and Associate Artistic Director, Richard Dickinson, MFA with the virtuosity of BlueWater under its Artistic Director, Daniel Meyer. The combined program will be a visual cinematic experience, providing an intimate view from the vantage point of the artists unlike any stage performance. Featured repertory includes Heinz Poll's Adagio for Two Dancers set to Albinoni's Adagio and Broken Bridges by Michael Escovedo set to Shostakovich's Chamber Symphony. BlueWater will also play Anton Webern's Langsamer Satz in a stand-alone performance. It's an evening of connecting to the heart; a perfect respite for these emotionally challenging times.
Photo Kolman Rosenberg
After purchasing a ticket, a viewing link will be sent by email from Verb Ballets on November 21st at 6:30pm ET.  If you have not received a link email here.
SHOW DETAILS
November 21, 2020 7:00pm ET
Encore viewing for 72 hours
THEATRE
Livestream hosted on Verb Ballets website
TICKETS
Adult $25 / Senior $20
Student $10 / Family $50
TICKETS
Phone orders call 216-397-3757 ext 2
Ticket sales end November 21th at 5:00pm ET
Building Bridges Together Program
Read about the musicians, dancers, choreographers and composers highlighted on the performance.
Read More

BlueWater Chamber Orchestra is a professional orchestra of local, world-class musicians committed to bringing a transformative musical experience directly into the neighborhoods of NE Ohio. Dedicated to engaging new and diverse audiences through high-level educational programming, community outreach, collaborative partnerships, and artistic excellence, BlueWater shares the luminous world of inspiring music in an inviting and accessible manner. Critics have acknowledged BlueWater as "essential contributors to Cleveland's classical music scene" and acclaim "the brilliance and professionalism that has become a trademark of BlueWater's performances." BlueWater has just entered its second decade under the leadership of newly named Artistic Director, Daniel Meyer.
Learn More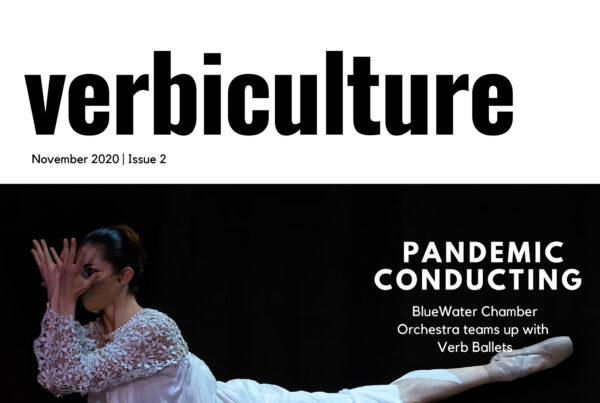 Verbiculture November 2020
Verb Ballets' second digital magazine! Get the inside scoop on what is going on behind…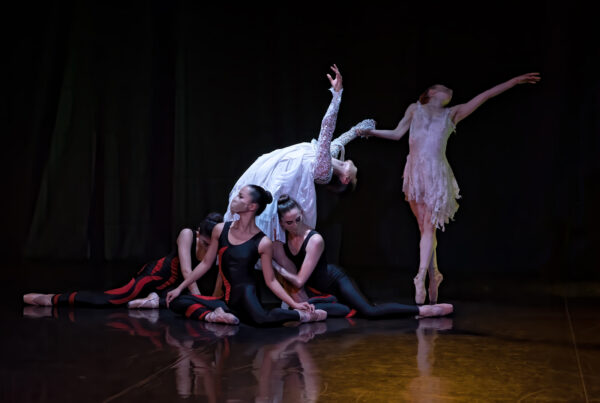 Broken Bridges
Choreographer Michael Escovedo was a dancer in the company from 2014-19. During that time he…