Cleveland Havana Ballet
In the spring of 2018, two ballet companies will join forces in an international collaboration to form the Cleveland Havana Ballet. Starring the dancers of Cleveland's Verb Ballets led by Dr. Margaret Carlson, and Havana's ProDanza under the direction Laura Alonso, this cultural exchange is a groundbreaking partnership supported through the Cleveland Foundation's Creative Fusion initiative. This significant collaboration will encompass performances in Cuba by the combined companies in March 2018. Bringing Verb Ballets to Cuba for the first time is an enormous cultural exchange and will integrate American dancers to the very best of Cuba's ballet scene.

Travel and trade embargo from Cuba that halted the art exchanges
Until 2014 there was a travel and trade embargo from Cuba that halted the art exchanges for decades. Cuban ballet has been at the pinnacle of international dance for years and Cuba continues to produce some of the ballet world's best dancers. The daughter of legendary ballet royalty Alicia Alonso, Laura Alonso is herself an award-winning ballet teacher with a 25-year career performing with Ballet Nacional de Cuba. This is the second year of the cultural exchange with Alonso through the Cleveland Foundation's Creative Fusion: Cuba Edition. She came to Cleveland, Ohio for two months this past spring to train Verb Ballets dancers in the Cuban method likely the first-of-its-kind exchange connecting cultural institutions of a major Midwestern city with a selection of celebrated Cuban artists for an extended project-based residency.
For the first time in history a Cuban and American ballet company will performed together in Yarini
The Cleveland Havana Ballet will present the full length classical ballet, Yarini, by international dancer and choreographer, Iván Alonso, the grandson of Alicia Alonso March 9-11, 2018 in the Alicia Alonso Grand Theater in Havana, Cuba. Yarini is based on an historical hero who reached mythical proportions within popular Cuban culture and imagination. The ballet centers around Alberto Yarini, known as the Prince of Old Havana, Louis Lotot, Yarini's notorious rival, and the women they loved. The ballet is set in Havana during the Cuban War of Independence against Spain; during Yarini's rise to power that led to his inevitable tragic death in 1910. The battle highlights passion, power and struggles for freedoms that are the essence of the Cuban spirit.
 International tour will highlighting the unique styles of American ballet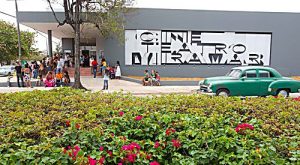 Verb Ballets will travel to Havana, Cuba on March 3, 2018 for nearly three weeks to join ProDanza. Verb Ballets' international tour will commence with a shared repertory program with ProDanza running March 16-18, 2018 highlighting the unique styles of American and Cuban ballet at The National Theatre in Havana, Cuba.
Join Verb Ballets for the cultural immersion trip of a lifetime March 15-19, 2018. Led by To Cuba Now, the people-to-people exchange program will provide an experience far beyond the typical cars and cigars tours in Cuba.  Learn more about the customized five days/four nights immersion travel program here– that provides a unique opportunity to support Verb Ballets and to personally experience the people, arts and culture of Cuba. For more details visit To Cuba Now or call at 440-835-4040.
"The collaboration this year among Cuban and Cleveland artists has been nothing short of phenomenal," said Ronn Richard, president and CEO of the Cleveland Foundation. "It is exciting to be able to expand the partnership between the nationally-renowned Verb Ballets company and legendary Cuban artist Laura Alonso to catalyze a new work in Havana as part of our Creative Fusion initiative. In a climate of increasing divisiveness, it's never been more important to show how the universal language of dance can bring people together across geographic and cultural boundaries."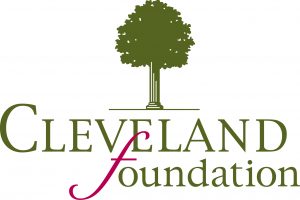 This cultural exchange is a groundbreaking partnership supported through the Cleveland Foundation's Creative Fusion initiative.
March 15-18, 2018
Travel to Cuba with Verb Ballets
Experience Cuba in this once in a life time tour led by To Cuba Now. This well rounded itinerary showcases the culture, history and beauty of Cuba. This all inclusive trip will highlight the best that Cuba has to offer.
Learn more
Producing Artistic Director, Dr. Margaret Carlson
Associate Director, Richard Dickinson, MFA
Verb Ballets of Cleveland
Verb Ballets is a contemporary ballet company that presents dynamic programming through bold artistry, unique styles and technical excellence that captivates a broad audience. For the past 30 years the company has fostered dance appreciation and nurtured wellness through movement in outreach and education programs. Verb Ballets has also been named one of Five Great Tiny Troupes in America by Dance Magazine and was one of the 25 dance companies in America to watch.
Artistic Director, Laura Alonso
ProDanza of Cuba
ProDanza Center in Havana, Cuba was founded by world renown dancer and teacher, Laura Alonso. The technique of the prestigious Cuban school of ballet is an offshoot of the specialized teaching department of the Ballet Nacional de Cuba.